ChiScuAdam HTML Export Template
This template, written by DVDpedia user Adam Scheblein, is based on the ChiaroScuro export template. It has a details export that provides more information when clicking on a cover and is optimized for a browser size set to maximum resolution (1280x1024).
Make sure that the number of items per page is higher than the number of DVDs in your collection when you export your collection.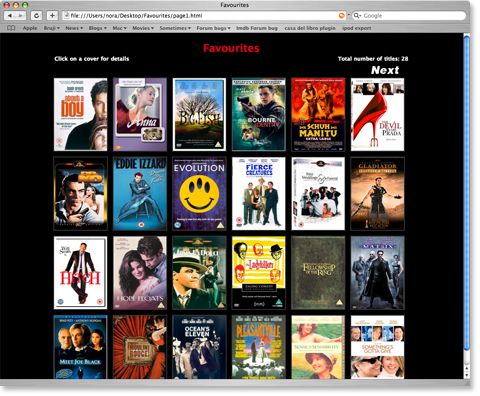 Details window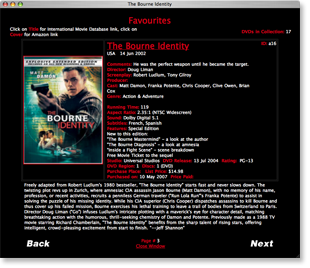 To have the template automatically install itself in DVDpedia, use the 'download and install' link.
If you'd prefer to download the template and then install it manually (i.e. double-click the file or drag it over the DVDpedia icon), use the 'download' link.
If you would like to change the template or write your own, have a look at our
how-to page on templates
.