Zero2z HTML Export Template
This template, created by DVDpedia user Alex van 't Hoff together with Jeroen Witte, has a bit of everything. As the author puts it: "The details page is modeled after the 'blockbusters' template by Mark Brading with modifications to work with DVDpedia, and the 'credits' script is from the alex template. To top it off: the colors are inspired by the new iTunes 7. Put the whole thing thru the w3c validator, bake in an oven for 10 minutes and voila: a DVDpedia template."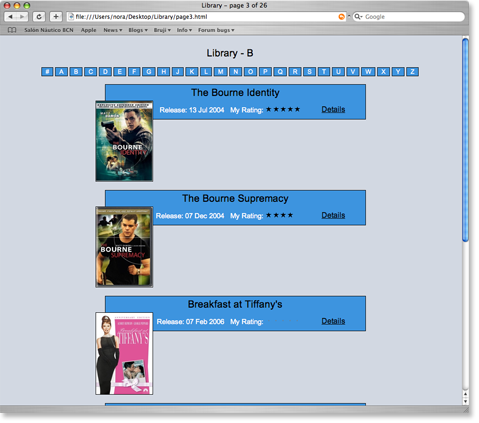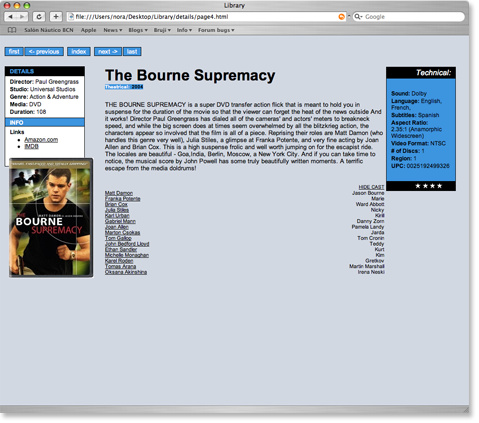 To have the template automatically install itself in DVDpedia, use the 'download and install' link.
If you'd prefer to download the template and then install it manually (i.e. double-click the file or drag it over the DVDpedia icon), use the 'download' link.
If you would like to change the template or write your own, have a look at our
how-to section on templates
.