Flock Of
Do you know your flocks?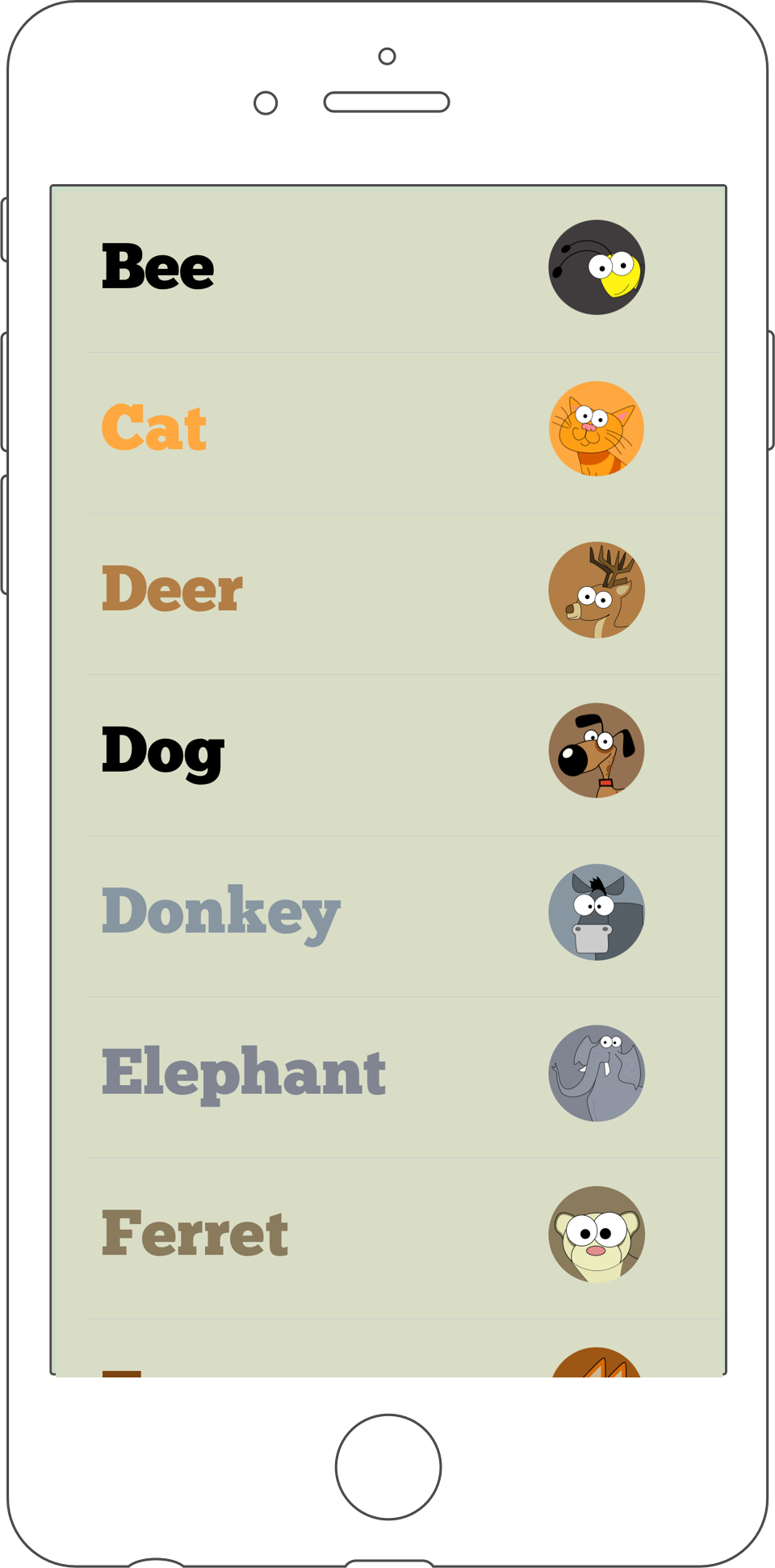 What's a group of hamsters called?

What's the name for a male hummingbird?

How about a baby jellyfish?
All these burning questions and more are answered in Flock Of, a wonderful new app that will teach and enthrall you and your kids.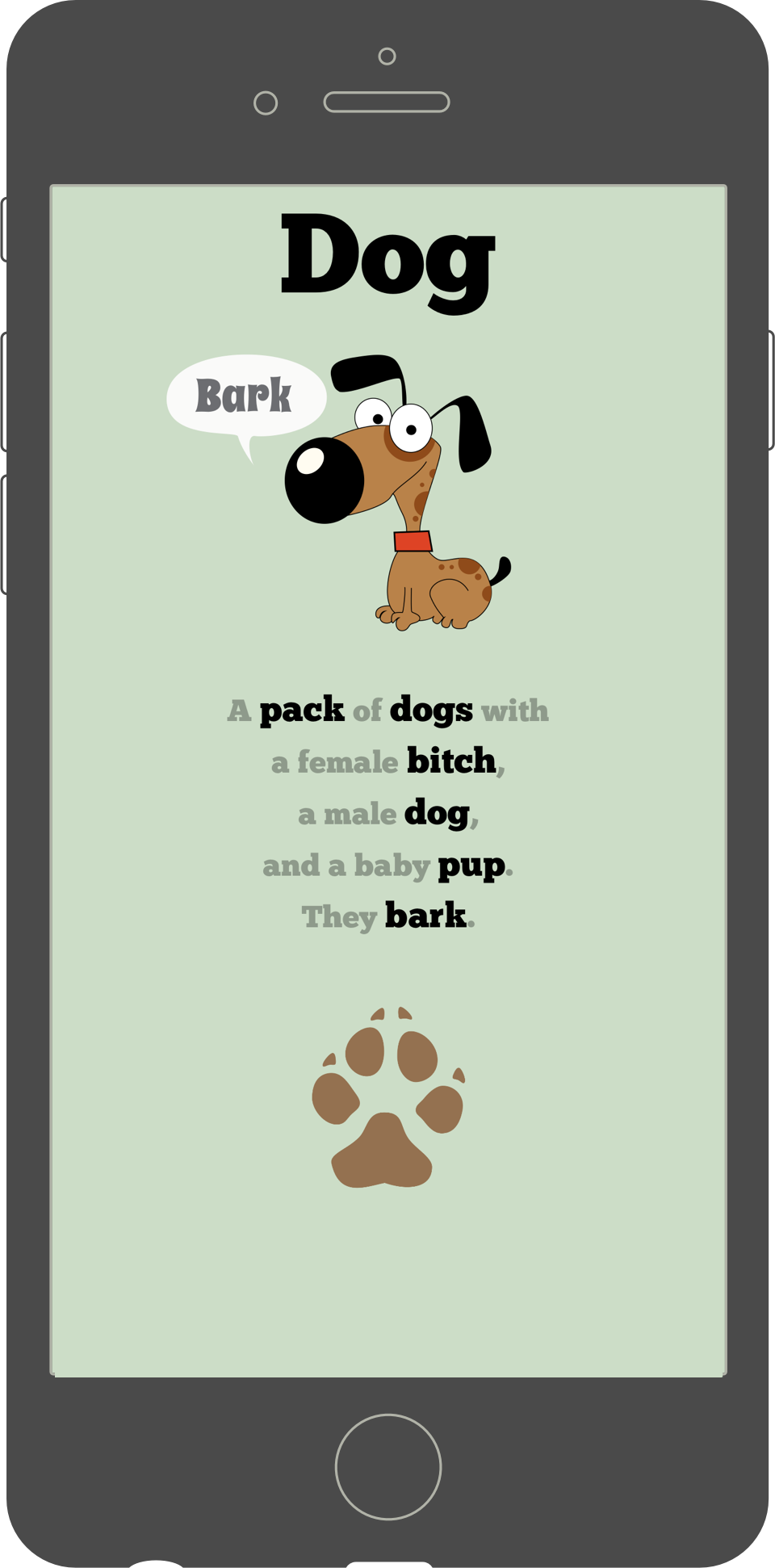 All the info you need in a beautiful card.

Learn that a female hippo is called a cow.

Tap the icon to hear the animal noise.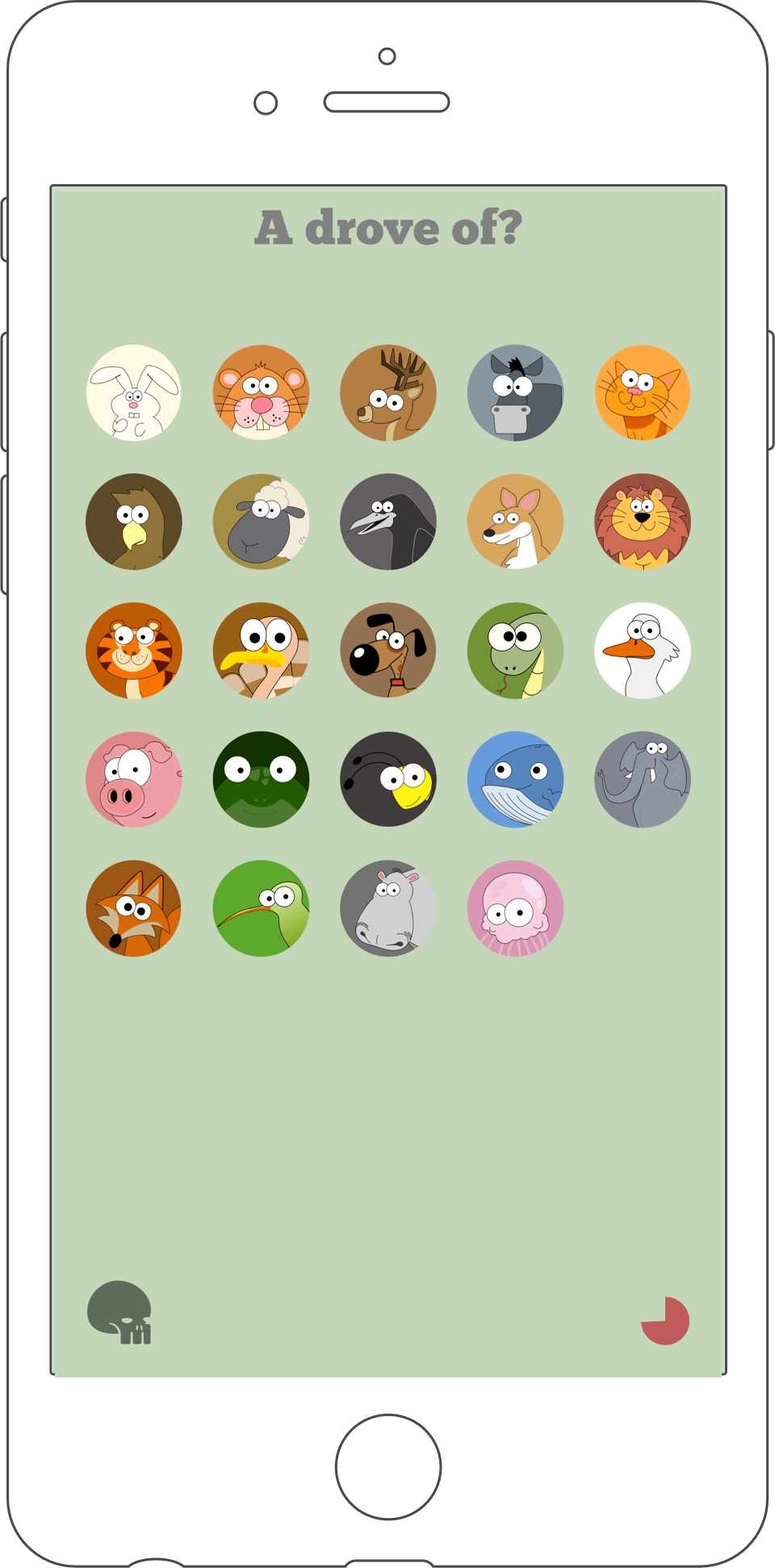 Test your knowledge with our matching game.

Race against the clock to see if you can finish on time.

Feeling brave? Choose Sudden Death mode where one wrong answer will cost you the game.